Adult Boxers
This page showcases our Adult Boxers and the dogs that originated our bloodlines. It is still under construction and will be updated online as it is developed.
Show Me's Rock of the Ring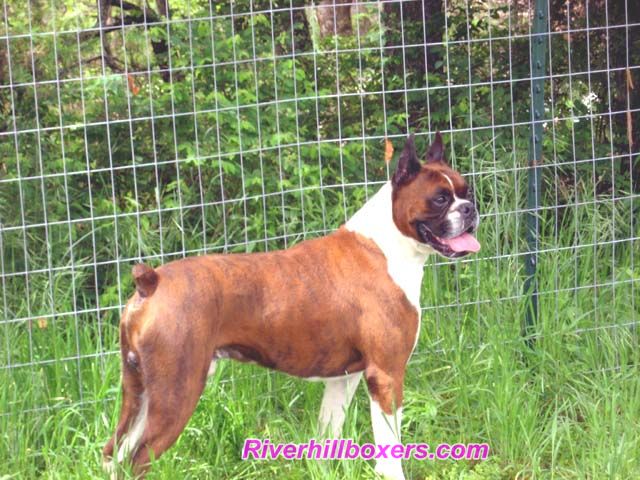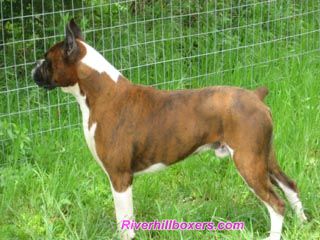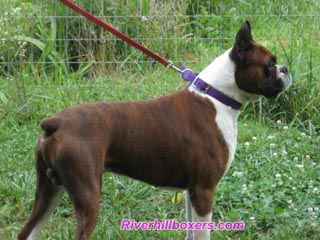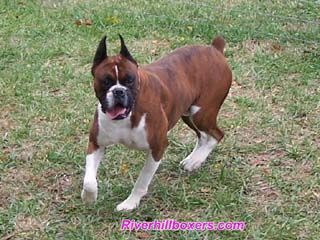 Rocky was the first of our AKC Champion bloodline Boxers, he has a very sweet personality and it has definitely been passed on to the next generation. His pedigree includes CH Heldenbrand's Jet Breaker (SOM, LOM) who produced 40 AKC champions, and CH Golden Haze Tuxedo (SOM, LOM) who fathered 105 American and Canadian champions!
To read more from the American Boxer Club about Rocky's grandfather's acheivements click on the pictures below:
CH Heldenbrand's Jet Breaker CH Golden Haze Tuxedo
---
Neal's Lady Roxy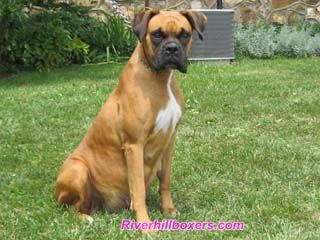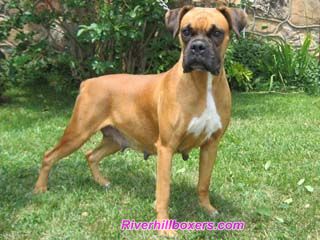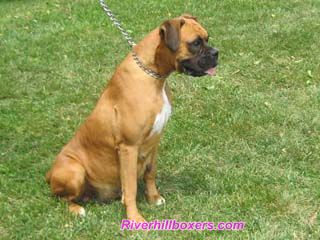 Roxy
Neal's Blaze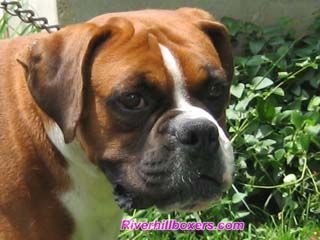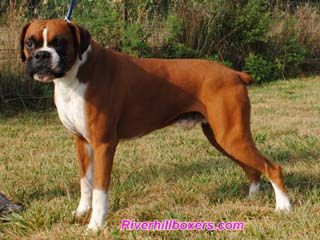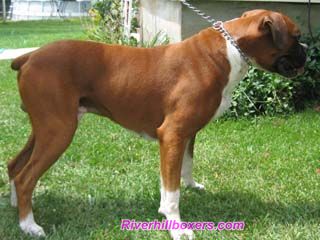 All trademarks and copyrights on this page are owned by their respective owners. All else Copyright 2007-2015 Riverhillboxers.com. All Rights Reserved.